Pet eye infections are more common than pet owners think. However, that doesn't mean that these issues shouldn't be taken seriously. If left untreated, an eye infection can become a significant issue that can impair your pet's vision. That's why our team here at Wooded Acres Animal Hospital in Middle Island can help you understand what symptoms are associated with eye infections to know when it's time to take your pet in for veterinary care.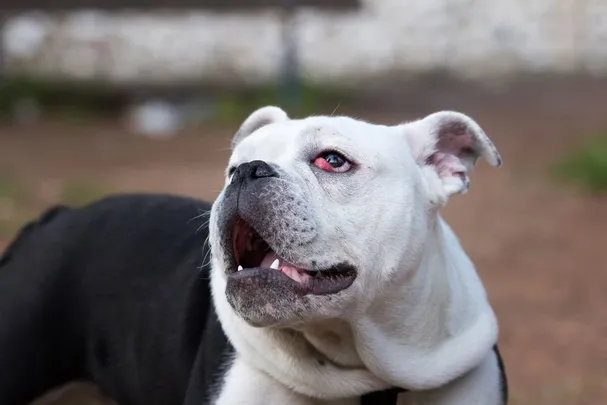 What are Pet Eye Infections?
A pet eye infection is a bacterial, viral, or fungal infection of the eyes. The most common type of infection is bacterial, and it can be caused by various bacteria, including Staphylococcus, Streptococcus, and Pseudomonas. Viral infections are less common but can be severe, while fungal infections are rare but difficult to treat.
Symptoms of Pet Eye Infections
If your pet has an eye infection, you will likely notice one or more of the following symptoms:
Discharge from the eyes
Redness or swelling of the eyes
Crusting or drainage around the eyes
Pawing at the eyes
Squinting or rubbing of the eyes
What Causes Pet Eye Infections?
There are many different causes of pet eye infections, but the most common one is a dirty environment. Pets that live in dirty environments are more likely to get an infection. Other causes include:
Foreign Objects in the Eye
Something as simple as a piece of dust getting in your pet's eye can cause an infection.
Allergies
Allergies can cause the eyes to become inflamed and irritated, leading to an infection.
Poor Vision
If your pet's vision is poor, it may be more likely to rub its eyes and cause an infection.
Injuries
Injuries to the eye, such as a scratch or a cut, can also lead to an infection.
Medical Conditions
Certain medical conditions, such as diabetes or cancer, can increase your pet's risk of an eye infection.
How Are Pet Eye Infections Treated?
The treatment for pet eye infections depends on the cause of the infection. Bacterial infections are typically treated with antibiotics, while viral and fungal infections are treated with antiviral or antifungal medications. In some cases, surgery may be necessary.
Visit Us for Pet Eye Infection Care from Our Veterinarians in Middle Island, NY
If you suspect that your pet has an eye infection, it is essential to take him or her to our animal hospital as soon as possible. Early diagnosis and treatment are critical in preventing further damage to the eye and ensuring your pet's comfort. Wooded Acres Animal Hospital in Middle Island, NY, offers comprehensive veterinary care for all your pet's needs. Contact us at (631) 760-1554 today to schedule an appointment.