It only takes a moment for a pet to slip out of an open door or gate. Before microchipping for pets came out in 1989, the chances of pet owners being reunited with their lost pets were slim. Now, with the help of a device no bigger than a grain of rice, your pet stands a good chance of coming back home if he or she is ever lost. Wooded Acres Animal Hospital in Middle Island, NY looks at the facts about pet microchipping.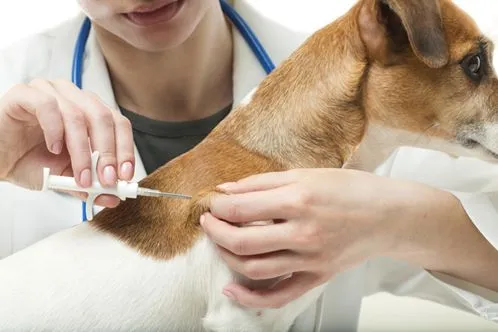 How Do Microchips Work?
Microchips are not homing beacons. Microchips store a unique number, which is revealed when it gets scanned by a microchip reader. When your pet gets microchipped, you give your contact information on a form, which is then entered into a national database. The number on the microchip will then match your contact information.
How Effective are Microchips?
Ohio State University did a study in 2009 that indicated that microchipped lost cats were reunited with their owners twenty times more than unchipped cats. In dogs, the number was 2.5 times higher. Pets that somehow wandered as far away as 1,000 miles from their home have been successfully reunited with their owners.
What is The Microchipping Procedure Like?
You fill out forms so that your contact information is matched to the unique number on the microchip. The microchip is injected under your pet's skin by your veterinarian, usually in between the shoulder blades. It's a simple procedure that only takes a few minutes during a pet exam.
How Long Do Microchips Last?
Microchips have been known to last the life of your pet. They can sometimes move to another part of the body long after the microchipping procedure. During a pet exam, have your veterinarian scan for the microchip to see if it is still in place. This will also make sure that the microchip is still working.
How Do I Update the Contact Information on the Microchip?
Whenever you move, or if your phone number changes, the contact information for your microchip needs to be updated. Ask your veterinarian how to get this done. Often, you have to call the microchip company or use the company's website to get this information changed. If you have placed an email address on your microchip form, get this information updated, too.
Are There Side Effects to Microchipping Pets?
Most pets do not have any side effects from being microchipped. Rarely, side effects occur, such as minor bleeding or swelling at the injection site, or developing an infection that causes an abscess. Some pets lose hair at the injection site.
Schedule a Pet Exam with Our Veterinarian in Middle Island, NY
If you have questions about the benefits of microchipping your pet and living in the Middle Island, NY area, contact Wooded Acres Animal Hospital at (631) 760-1554 to make an appointment. Follow us on Facebook and Twitter.