Welcome to Wooded Acres Animal Hospital
Your Veterinarian in Middle Island, NY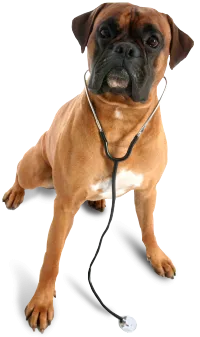 If you're like most pet owners, you consider your pet more than just a friend and companion. He or she is a valued member of your family. When searching for veterinary care, you want a clinic that reflects your love and concern for your kit or pup. Wooded Acres Animal Hospital located at 235 Middle Country Road, Middle Island, NY, 11953 fits the bill. Our full service animal hospital has been serving Middle Island and surrounding areas for over ten years, earning the trust of pet lovers throughout our local community.
Our Mission
Led by Dr. Jennifer Iannaccone, the hospital's founder, our veterinary team is committed to the health, safety and welfare of every pet patient under our care. As professionals in our field, we understand the importance of providing the prompt, effective healthcare services your pet needs. From wellness exams to complex surgeries, your pet will receive the quality care and attention he deserves.
Part of our veterinary care responsibilities is educating pet owners in caring for the health and welfare of their pet. Your Middle Island veterinarian will provide you with valuable resources that can help you be a better pet parent. Our resources promote responsible pet ownership, preventative home care, nutritional wellness and more.
Services We Provide
As a full service facility, Wooded Acres Animal Hospital has the personnel and resources to care for your pet's every healthcare need. Our preventative care program includes such services as physical exams, vaccinations, parasite control, spay/neuter services, microchipping, nutritional care and more. We also offer dentistry services in the form of dental exams, cleanings, dental x-rays and dental surgeries.
We maintain an in-house laboratory and offer complete diagnostic services for blood tests, skin tests, etc. If your pet needs a place to recover after surgery, you can take advantage of our hospitalization care. Once your pet is ready to go home, your Middle Island veterinarian we'll provide complete instructions for pain management and after-surgery home care to promote a speedy recovery. We also offer the latest in laser therapy and acupuncture in treating your pet for chronic diseases or injuries.
What Makes Us Special
At Wooded Acres Animal Hospital, you'll work with veterinary specialists who have a genuine love for their profession. This love is manifested in the care of your pet. Every diagnosis, procedure, and treatment is completed carefully, accurately, and efficiently because we have your pet's best interests at heart.
Schedule a Consultation at Wooded Acres Animal Hospital Today
To schedule a consultation with your Middle Island vet at Wooded Acres Animal Hospital, call (631) 760-1554 today. We're located at 235 Middle Country Road, Middle Island, NY 11953. We look forward to meeting your pet care needs.
Dr. Jennifer Iannaccone
Middle Island Veterinarian | Wooded Acres Animal Hospital | (631) 760-1554
235 Middle Country Road
Middle Island, NY 11953
---